Vivendi Entertainment announces its MIPTV 2016 line-up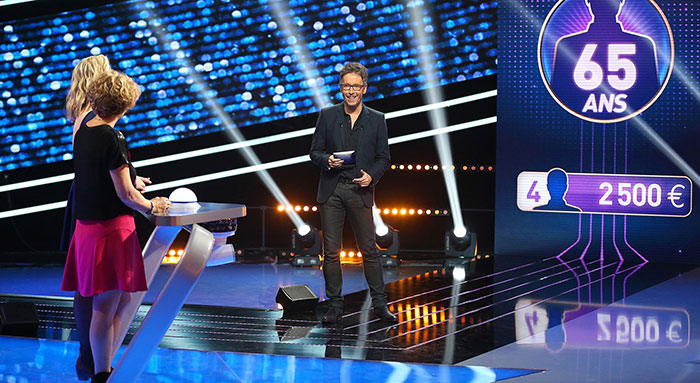 Vivendi Entertainment, Vivendi's unit specialized in the creation, production and distribution of global content, will launch 4 shows at MIPTV starting April 4, 2016.
GUESS MY AGE  is a brand new game show produced for D8 in France. In each episode, a pair of contestants try to win a fortune by guessing the age of 6 strangers they have never met before. To help them, they can use hints such as a hit song from the stranger's year of birth or the photo of a celebrity who has the same age.
LOVE À LA CARTE is the newest dating reality show from Canal+ owned D8. It is produced by Lagardère Studios' Réservoir Prod. The show follows 4 successful chefs in their authentic quest for love. 6 one-hour episodes will air this summer in primetime.
SHEEP AND CELEBRITIES comes to MIPTV self-branded as "the wildest adventure of the year". In each episode, 2 celebrities take on the challenge of walking with a 1,000 sheep on a very special journey through the country. The show is produced by Wellenreiter.tv for WDR. After a successful first 6-episode season, the show will be back on air in April for even more unforgettable moments.
In addition, Vivendi Entertainment will start distributing Canal+ iconic satirical puppet show THE GUIGNOLS. The show is available for the first time to buyers as weekly finished episodes in English and Spanish, but also as a line-production opportunity through a production hub in Paris.