Sheep and Celebrities gets picked-up for primetime by public broadcaster La 1 in Spain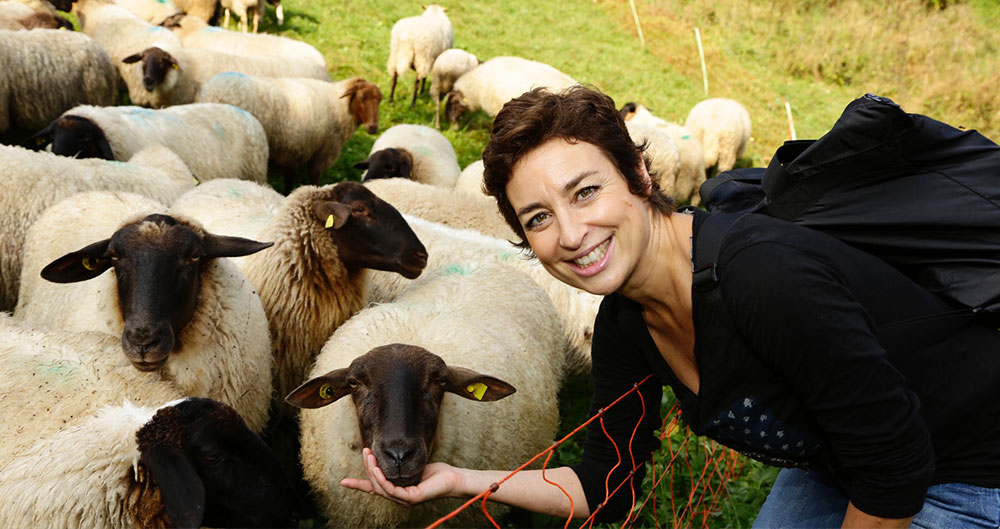 Vivendi Entertainment can announce that SHEEP AND CELEBRITIES is getting a Spanish treatment. RTVE's flagship channel La1 has commissioned a series of 6 episodes that will air weekly in the fall of 2019 under the title "Entre ovejas". It's the 3rd commission for the feel-good format, launched on German public network WDR where it ran for 2 seasons, and adapted in France for C8. Spain-based El Terrat is producing the series.
In each episode, 2 celebrities, 1 shepherd & 1000 sheep embark together on an emotional journey through the countryside for 2 days and 2 nights. Celebrities are taken out of their comfort zones for what seems to be an almost impossible mission. They realize quickly that what they thought would be a nice and refreshing break, turns into a demanding non-stop challenge for everyone.
Filled with unforgettable moments the show is a heartwarming and inspiring experience for both celebrities and viewers at home who can re-discover the countryside of their nation through an original eye.
Damien Porte, Senior Vice President of Global Distribution at Vivendi Entertainment says: "It's a pleasure to be working with El Terrat given their pugnacity and dedication. They've found the perfect shepherd and the region where it will take place is mind blowing. Spanish stars will have a great, but challenging time and it should translate very well on screen, both visually, and in terms of story-telling."
Toñi Prieto, Head of Entertainment at TVE, says: "We're excited about this format as it will us to share with a wide audience one of our most ancestral tradition: the transhumance, which became "Intangible Cultural Heritage" in Spain in 2017. We will do it in a funny and enjoyable way and will allow viewers to appreciate the huge efforts this job requires. At the same time, the show will portray the uniqueness of our sceneries and countryside."
Agustí Esteve, General Manager at El Terrat, adds: "We've gone through an intense and thrilling process for adapting the format into the local market to find the perfect shepherd to host the format. We're eager for starting the shooting of this format that combines powerful ingredients like celebrities, rural world, awesome landscapes, funny and touching moments and, above all, entertainment."