CAN'T STOP to distribute new TF1's shiny floor show "Mystery Duets" with first deals signed in 12 territories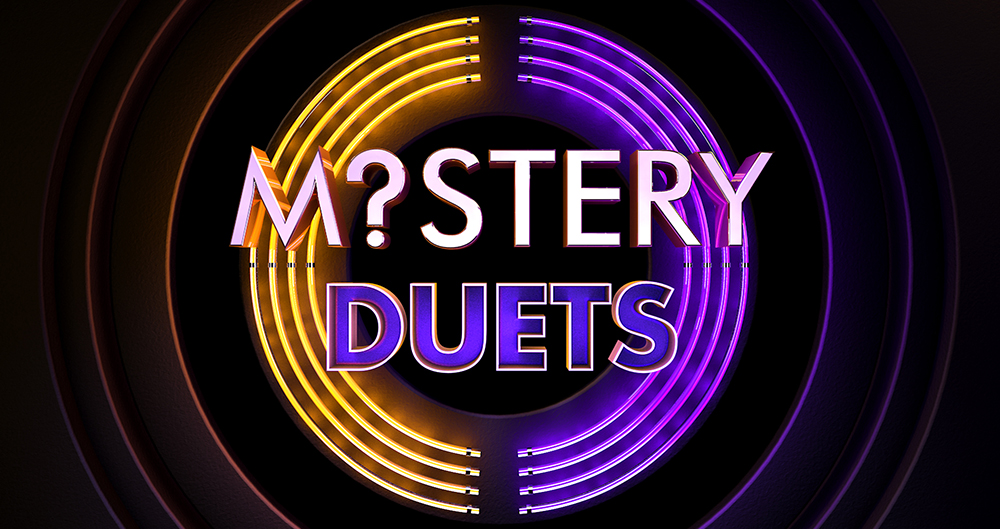 CAN'T STOP media, the boutique distributor based in London, has added the French singing primetime format "Mystery Duets" to its slate. The show will premiere on TF1 on Friday 26 February 2021 as "Duos Mystères". It is created and produced by DMLSTV, the company behind the hit format "The Secret Song" (also distributed by CAN'T STOP media).
For the first time on television, the Nation's most famous singers and celebrities will sing a duet without knowing with whom they will share the stage. They will repeat their song each on their side, without suspecting the other celebrity with whom they will perform this tune. It is only in the middle of the performance that they will discover each other's identity when the screen separating them rises.
Viewers at home will play along as one of the two performers' identity is kept secret. They will have to interpret clues provided to them before the performance starts.
Ahead of its launch, CAN'T STOP media has already agreed development deals for 12 countries including a multi-territory deal with ITV Studios which has locked the format's rights for the US, the UK, Germany, Scandinavia (Sweden, Denmark and Norway), Australia and Israel. In the Netherlands and Flemish-speaking Belgium, CAN'T STOP media is partnering up with Vincent TV, while it will be working with Blu Yazmine in Italy.
In Finland, the leading commercial network MTV3 has secured the rights of the format, following the huge ratings of "Secret Song Suomi" (doubling the channel's average over its 5-week run).
Matthieu Porte, CAN'T STOP media cofounder, says: "We are extremely excited to be working with DMLSTV and TF1 again on one of the most promising shiny-floor shows in a long time. The way a leading channel like MTV3, clever producers like Vincent TV or Blue Yazmine or ITV Studios, the company behind the Voice, decided not to even wait for the shooting to become exclusive is rarely seen. CAN'T STOP media's catalogue is not only stocked up with gameshows or factual, but also with primetime offers for the largest networks in each country!".
Mathieu Vergne and Anne Marcassus for DMLSTV states: "We are thrilled TF1 trust us again in setting up this ambitious new format which will see the viewers play at home while taking France's biggest celebrities out of their comfort zone with a lot of emotion when they will discover with whom they are sharing the stage."
Fabrice Bailly, Director of Programs at TF1, tells: "Once again, TF1 as a leader supports the French creation of new formats. We strongly believe in this new program, which conveys positive values and will give viewers a lot of emotion. We look forward to presenting this creation to the French public."
Jani Hartikainen, Head of Drama and Development at MTV3, says: "We are very excited to work again with Can't Stop Media that delivered us the hit format "Secret Song". "Mystery Duets" is just what we are looking for. It is engaging, emotional and entertaining. It has all the elements that our audiences love."
Mike Beale, MD Global Creative Network at ITV Studios, adds: "We are very excited to be involved at the beginning of this musical extravaganza from DMLSTV and Can't Stop Media. The world needs to be entertained at the moment and this show delivers."
Vincent ter Voert, founder of Vincent TV Producties, explains: "We are very excited to be working with Can't Stop Media. The Dutch market is ready for these positive family entertainment formats. There is a lot of interest already."