TV4 Sweden and Alpha Greece commission "The Secret Song" while MTV3 Finland goes for a 2nd season!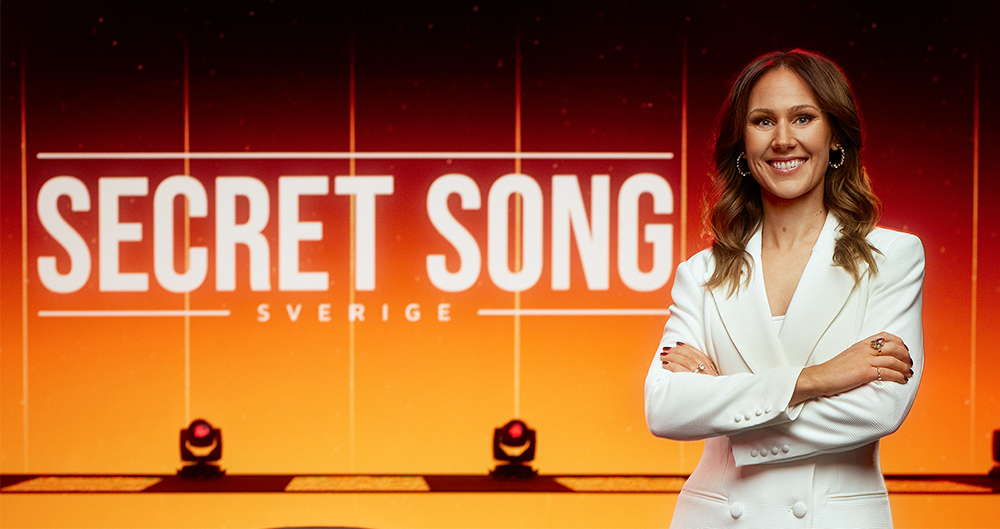 CAN'T STOP media is glad to announce that TV4, the leading Swedish commercial network, will be the next international broadcaster to launch a series based on the "The Secret Song" format created by DMLSTV for TF1. Warner Bros International TV Production Sweden produces an 8-episode series entitled "The Secret Song Sweden" which will air weekly on Sundays in primetime from the 9th of January 2022. The local adaptation will be hosted by Maria Forsblom.
TV4 will then be followed by ALPHA TV, one of the largest networks in Greece (home of the Greek adaptations of "The Bachelor", "Deal or no deal" or "Kitchen Nightmares"), which has commissioned a primetime series composed of 8 episodes to air in Spring 2022.
The Swedish and Greek announcements come on the heels of the show's massive success in several territories.
In Finland, "Laulu Rakkaudelle – Secret Song Suomi" doubled the slot's performances for MTV3, across all demos. The premiere ranked as 2nd highest rated entertainment show in 2020 on Finnish television, reaching 1,9 million people, ahead of "Masked Singer" or "Strictly Come Dancing". The show has been commissioned for a season 2 to be broadcast during 2022's first quarter. The series is produced by Warner Bros International TV Production Finland.
In Italy, the show aired successfully earlier this year on Fridays in primetime as "La Canzone Segreta" on RAI 1 where it has led each night among all demographics, overperforming "Masked Singer" Season 2 which aired in the same slot a few weeks before. It is produced by Blu Yazmine.
In addition, in France, TF1 keeps on ordering more episodes of "La Chanson Secrète" which air as specials, in average 3 or 4 times a year. Next episode will be broadcast on Saturday 27 November.
Matthieu Porte, Partner International & Development at CAN'T STOP media, says: "Big shiny floor feelgood primetime formats are in high demand to fill the grid of broadcasters. Having been a success everywhere it has launched so far, "The Secret Song" is logically imposing itself as one of the strongest brands on the market, currently. We are targeting adaptations in 7 territories in 2022, it will be one of the hot properties of the next few years".
Mattias Almbring Norberg, Head of Development at Warner Bros International TV Production Sweden, adds "We are thrilled to produce this emotional entertainment series for the Swedish audience where we will honor the most beloved celebrities. Exciting nights with lots of love. Nostalgia meets new performances".
Christos Kompos, Program Director of Alpha TV, states "The Secret Song is one of the most distinctive and feel-good shiny floor formats of the last few years. It's a visually impressive entertainment show full of heart. It touches a chord, and it feels like television worth-watching."