TV3 Estonia is the latest broadcaster to launch 'The Secret Song'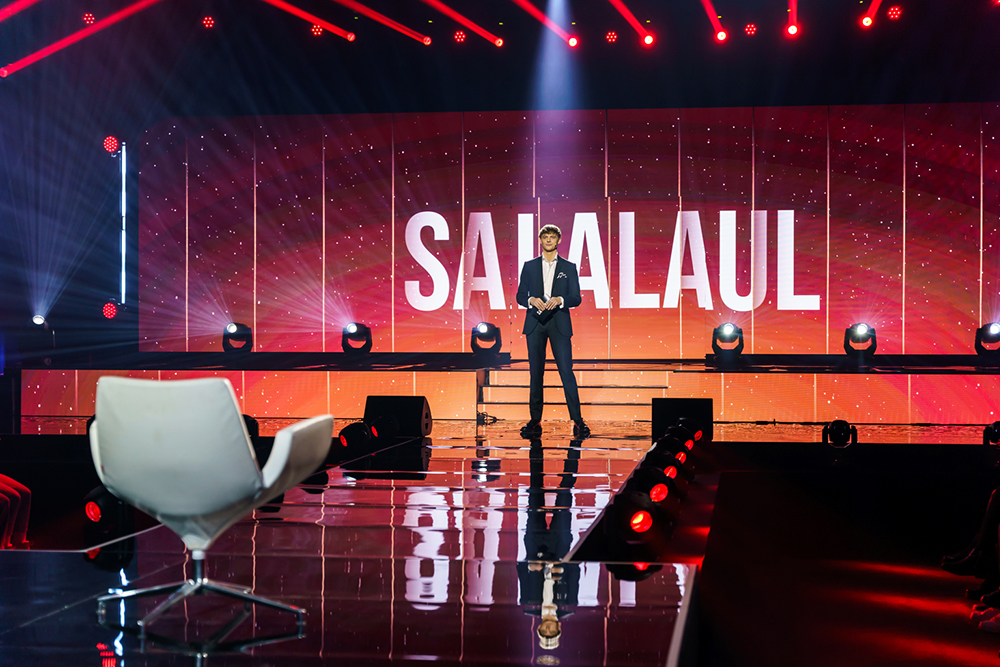 CAN'T STOP media is glad to announce that TV3, one of the leading commercial broadcasters in Estonia (and part of the TV3 Group), will be launching the latest adaptation of The Secret Song on Sunday December 4, in primetime. Locally entitled "SALALAUL", the literal translation of Secret Song, the local adaptation produced by Ruut (production company behind local treatments of Idol, Your Face Sounds Familiar, Guess my Age or Strictly Come Dancing, among others) is made of 10 episodes. The channel will air the first 2 episodes before Christmas in the entertainment tentpole slot of Sunday night, and will continue with 8 consecutive Sunday primetimes as the new season kickstarts in February 2023. The format was created by DMLSTV for TF1 and Estonia is the 7th country where the show is being commissioned. The local adaptation will be hosted by former Idol winner and current host of Dancing with the Stars, Jüri Pootsmann.
In each episode, 5 Estonian top celebrities (singers, TV hosts, comedians, athletes, politicians…) will seat in the middle of the stage on a special chair to watch other artists, friends or family surprise them with a new take of one of their (own) favorite song. Clueless about any aspects of the surprises and performances, they are about to engage on a roller coaster of emotions.
The Estonian announcement come on the heels of the show's success in several other territories, including Finland where production of a third season is currently underway, for a release on MTV3 in early 2023. In France, the show has been renewed by TF1 for 6th consecutive year.
Damien Porte, Partner Global Distribution and Operations at CAN'T STOP media, says: "As big shiny floor, feelgood primetime formats continue to do so well globally, it was interesting for us to demonstrate the scalability of the format. Working with a much lower budget than previous adaptations was not an issue, as the team was clearly able to deliver high level of emotions and beautiful performances, from the biggest stars of the country. These are the core elements of the format and should be met with great engagement from the audience".
Annely Adermann Marketing and PR-manager at TV3 Estonia adds: "We are really happy that 'Secret Son'" (Salalaul) has reached Estonian TV-viewers. This is one of the most positively surprising, heart-warming TV-shows with wonderful music and great emotions of the most loved Estonian celebrities.  'Secret Song' makes us understand how important kindness and good relationships are."