'Split Second': Can't Stop Media Shops Returning GSN Trivia Show From Marcus / Glass (Deadline)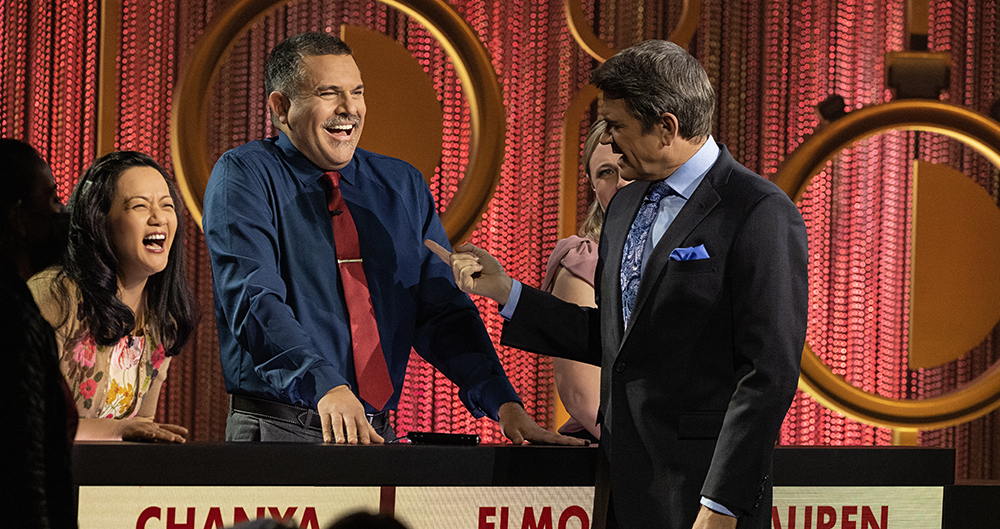 Classic game show Split Second returns in the U.S. tonight and now it's going international – again.
French distributor Can't Stop Media is at Mip TV with the Game Show Network trivia show reboot from Marcus / Glass Productions that begins today in the U.S.
Split Second is making a comeback on GSN today at 7.30pm ET, running stripped across the week with John Michael Higgins (Saved by the Bell, Best in Show) hosting.
The original, which ran on ABC in the US from 1972 to 1975, aired for more than 1,000 episodes. It was was re-versioned and syndicated across Canada from 1986-1987 and was adapted in Australia for Nine Network in 1972, and in the UK between 1987-1988 on STV.
The format is a fast-paced trivia game, in which three contestants across three rounds must instantly decide which of three general interest questions they could answer correctly. The first to press the buzzer wins first pick; the last responds to the remaining category, which often is the toughest. After the third round, the player with the fastest speed and highest rate of successfully answering questions advances to a unique bonus rapid-fire challenge for to win $10,000.
"Split Second debuted at a time when game shows were in full swing and could be enjoyed from morning to night," said Nancy Glass of Marcus / Glass. "Now, a half century later, their competitive yet lighthearted nature is still in popular demand with fans everywhere, making the Split Second revival an attractive global format."
"With so much diversity in content, viewers increasingly are gravitating toward proven nostalgic television favorites, and game shows offer pure escapism," added Matthieu Porte founder and CEO Can't Stop Media. "The original Split Second was a fresh concept when it first premiered, and we know it will continue to keep today's contestants, along with people at home, guessing."
Game Show Network's show is produced by Game Show Enterprises Studios with Marcus / Glass Productions. For Game Show Enterprises Studios, Michael Binkow as executive producer, while Nancy Glass, and Marcus Lemonis do the same for Marcus / Glass Productions. Host Higgins is also an EP.
Can't Stop already distributes Marcus/Glass-owned format Let's Make a Deal, which has been sold into 11 territories.